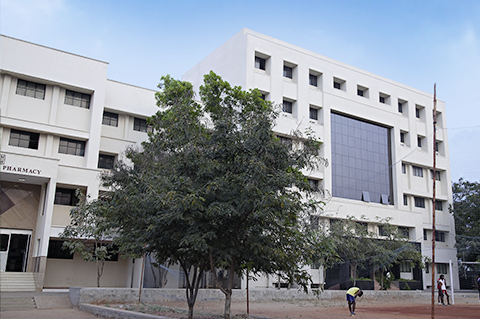 The KMCH College of Pharmacy, Coimbatore was established in the year 1995 by the Dr.N.G.P. Research and Educational Trust (Formerly Kovai Medical Center Research and Educational Trust). It has been recognized by the Government of Tamil Nadu, Pharmacy Council of India (PCI), New Delhi and Affiliated to the Tamil Nadu Dr. M.G.R. Medical University, Chennai.
The KMCH College of Pharmacy is accredited by the National Board of Accreditation (NBA), New Delhi and ranked top 5 among the affiliated Pharmacy Colleges in the State of National Institutional Ranking Frame Work (NIRF) ranking. The College is attached with the one of the best tertiary care hospital in the state, the Kovai Medical Center and Hospital, Coimbatore, a 1000 bed Multi-disciplinary super specialty hospital. The hospital facilitates the World class clinical training and exposure for the students of B. Pharmacy, M.Pharm (Pharmacy Practice), Pharm D. (Doctor of Pharmacy) programs.
Committed management, highly qualified and experienced faculty members in various specialties and well organized infrastructural facilities strengthened the institute in developing world class Pharma professionals by imparting benchmarked knowledge and skill sets to a diverse community of students. The graduates of the Institute are highly recognized and well placed in top Multinational Pharma Industries across India and abroad.